With the 6th pick the New York Jets select… That answer will be revealed on April 27th. For now, one potential option could be LSU running back Leonard Fournette.
Fournette looks like a man among boys.  Physically, he is as big as most linebackers and has the breakaway speed to outrun most defensive backs. He frequently faced eight men in the box and still averaged six yards per attempt in 2016.  The play of the offensive line will dictate how well Fournette performs. If there is a lot of traffic in the way, he can get stalled. If the hole is there, he will hit it hard.
Film Watched: Wisconsin, Ole Miss, Alabama, Auburn
Attacks defenders, runs with an edge and finishes.
Accelerates quickly through the hole. Misses cutback lanes due to overaggressive style. Very dangerous once he reaches the second level.
Has little wiggle, creates big plays by running through arm tackles.
Stays strong throughout the game as defense wears down.
Sloppy pass blocker, poor positioning and catches with shoulder. Unrefined route runner.
When watching the film, he looks like a bit of a one-trick pony – though that pony is a thoroughbred. As a straight line runner he is terrific. After that he leaves a lot to be desired as a pass blocker, pass catcher and potentially with his long-term durability. Do the Jets need him, no. Can he make a difference for New York, yes, but not as much as some of the other top prospects.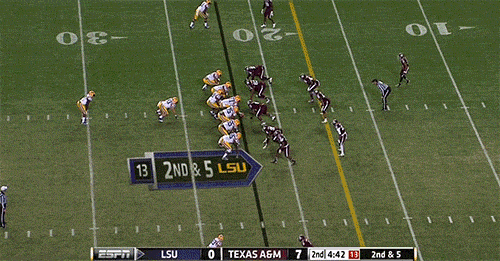 This is a very deep draft for running backs. The Jets might be better served by waiting until the middle rounds for that position.